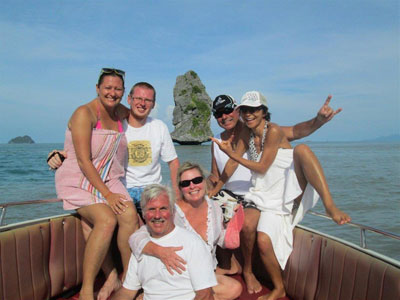 Cheers from Samui - Garrett & Emily
Debra,

I hope you are enjoying a cup of coffee together while reading our e-mail. We are so happy San Juan closed yesterday and funded this morning. Wow what can we say! Well to put it into words, Emily and I are so grateful for yours and Mitch's efforts putting this nightmare behind us. This honestly would not have been possible without both of you. Living on the other side of the world is a helpless feeling in this situation, but with professionals like yourselves this transaction finally had positive ending eliminating loads of stress for all. I must say Coldwell Banker is lucky having you as a sales agent and any customer working with you is defiantly assured their transactions will be handled properly.
I could write pages of appreciation, but Emily and I are so looking forward to flying you and Mitch to Koh-Samui Thailand so we can show you a wonderful time. Please give us some dates to work with and I will have your trip booked before you know it. Again thanks so much to both of you and your team.

Looking forward hearing back from you. Start packing 🙂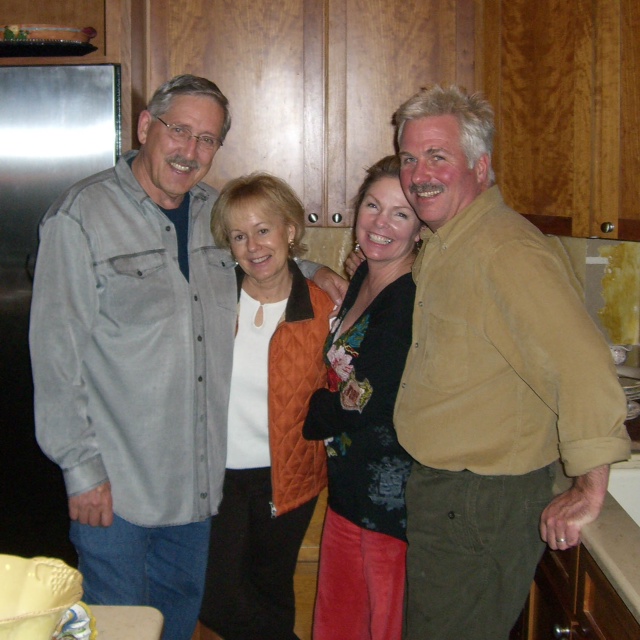 K & D Daileda
Debra,

We sure do appreciate your patience, professionalism and especially your ongoing encouragement over the past couple of years. It was not an easy time to sell a house, but you did it! You are a great realtor, and more importantly, a wonderful friend.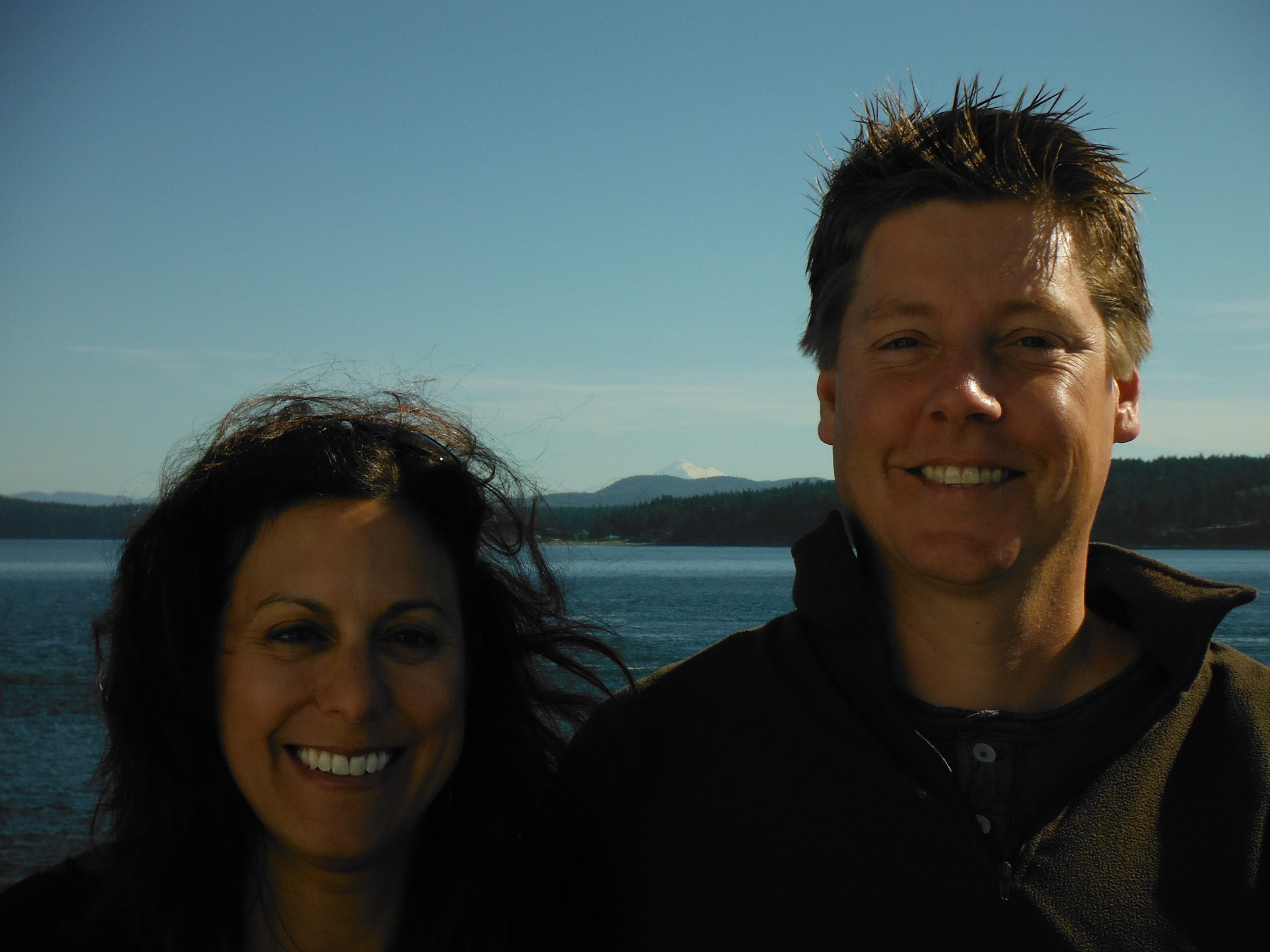 K & T Schneider
Hey Miss Debra!

We just keep reminding ourselves to keep our eye on the prize. It seems like "I wish we were on our island" has become our daily mantra. Just yesterday we were talking about what the next steps will be. Not really sure what/if any decisions were made but it was fun to talk about it anyway!
As of now, we don't have any plans to return. Perhaps in the spring. Not sure. We got a touch of rain last week but hardly anything to talk about. Not enough, that's for sure!Travis and I are spending Thanksgiving with some friends as well and their family.
Over the years they have all become sort of our extended family. It's really special and I'm excited.I hope you have a great visit with your daughter and her family and enjoy your T-day! HUGS!
G. Morrell
"Debra was a delight to work with! She is the perfect blend of warmth and salesmanship. Her love of these islands shows at all times."
R. Atkins
"My lucky day was walking into Coldwell Banker when Debra was on duty. I couldn't ask for, or imagine a better sales agent.
Let's put it this way, my experience buying my new home with Debra's help was a 10 ++++ on a scale of 1 to 5!"
A & L Dance
"Debra was great! Spent pretty much the whole day with us showing us listings but also the Island and it's treasures. Very knowledgeable about local issues, not just real estate."
B. Vincent
"Debra was great. Very patient and willing to show multiple properties. Being new to the Islands, it was very important to have someone with in depth local knowledge and connections with the profession and also local experience in dealing with zoning and permitting agencies. I highly recommend working with her."
C. Bodenstab
"I have known Debra for over 15 years and she was our agent when we purchased the property on which we built our home. She was extremely knowledgeable, competent, and a total delight to work with. The entire experience was great from start to finish."
D. Mason
"Debra is the BEST. She is smart, knowledgeable, courteous & efficient. The industry could use more like her."
M. Olsen
"Debra is well liked and highly regarded in our community as a professional. She has handled our listing and questions expeditiously and in a caring way."
K. Schneider
"Debra was a pleasure to work with. She promptly returned our phone calls and emails, and followed through to answer our questions. She had an itinerary ready, which was very helpful since we were only on the island a short time. Debra was very friendly and made us feel very comfortable every step of the way."
B. Zall
"Wouldn't you want an agent who will stick by you for nine long months while banks and lawyers wrangle over the property you really wanted? Who tells you she'll "fight for you" through all those obstacles — and does? How about one who goes out of her way to help by giving you unprecedented access to real estate information, including researching the last ten years' of sales in every comparable property on the island?

How about one who knows her island, and the people who live there? How about one who is just a joy to work with?

If so, look no further. USE DEBRA. Knowledgeable, friendly, tenacious, effective.

We met Debra Sullivan on July 4, 2014, when we walked into her office with a list of properties we wanted to see. We signed a contract on a beautiful waterfront house on July 7, but it took nine months to complete the selling banks' paperwork (it was a short sale). The delay wasn't her fault, but she did her best to minimize the pain from it. In the meantime, Debra kept us up-to-date on the process, gave us numerous tours of the Island, showed us some fifteen other comparable properties (so we would know that we were getting a good value compared to what else was on the market), gave us the names of good people to work with to clean up the house and yard, and generally held our hands. San Juan Island is a special place, with a mix of properties from a few thousand to many millions. Debra knows all the properties, even the ones not yet on the market. One day we drove up a steep slope so we could look at one property, and while we were there, Debra pointed down the hill to another house, on the water, and said: "That one is beautiful, and it will come on the market in two months."

Best of all, she helped us — instead of pushing us — to understand and choose the right property, and to confirm our choice as the best.

We've used real estate agents across the country for a number of homes over the years, and Debra is one of the best."
N. Mason
"Debra has been exceptional helping me as I listed my home for sale. She always contacts me after showings to give me feedback, which I truly appreciate. She even has gone the extra mile to take me to and from the local airport when I was visiting my children for Thanksgiving."
J. Haraden
"Debra did an excellent job in matching me with the property. She listened to my requirements, and she found the only property on two islands that suited me."
M. Bashaw
"Despite all of the curveballs, and the fact that I am a miserable human being, Debra conducted herself with dignity and professionalism at all times."
B. Raymer
"Debra is a consummate professional at all times. She is intelligent, kind and very hard working. I am so pleased I chose her as my real estate agent."
D & C Williams
"We feel extremely fortunate to have had Debra Sullivan handling our recent real estate transaction. It took us almost a year before we found our new home and Debra always remained upbeat and was ready, sometimes on very short notice, to assist us. Throughout the transaction we always felt Debra was more concerned in finding us the right home than in selling a piece of property. We have no hesitation in recommending Debra to anyone looking to purchase real estate on the islands. She began as our sales associate and at the conclusion of our transaction Debra remains our friend."
G. Dunbar
"Debra goes above and beyond. She's done so many additional things for us voluntarily. She's been such a great help especially since we don't live on the island. I can't say enough good things about her."
G. Perez
"Debra was outstanding as always. This was a very work intensive feasibility and closing project."
R & J Hanks
"Debra's great. She has represented us as buyers twice. She is no-pressure and super chill and gets the job done. A perfect mix for a buyer. She listens to what you want and changes with the tides when we did without a blink. She is awesome."
M. Devirian
"This was a completely positive experience. Great job!"
N & P Schober
"We listed our home with Debra during a very down real estate market but she continued to put a great deal of effort and advertising into the sale process. She always notified us whenever there was a showing scheduled and promptly gave us feedback regarding each showing. She continued to be upbeat during a time that was difficult for real estate sales professionals. She supplied information that enabled us to price our property competitively."
R & J Ludwig
"We are very satisfied with our experience working with Debra."
Satisfied Client
"Debra sold us our house in Friday Harbor. She is an excellent agent and we couldn't have asked for a more professional person. I would highly recommend her without hesitation. (When we took possession of our new home, there were flowers waiting for us from Debra – nice)."
M & D Hampton
"We just finished signing the papers for our first piece of island heaven, and we are forever indebted to our real estate agent, Debra Sullivan. Buying property for the first time is extremely daunting, but Debra made the experience a complete and total breeze, and even really fun. She's more knowledgeable about this industry than any professional I've ever seen, but she's also down to earth and willing to explain every step of the process with clarity and patience. Debra's extremely accessible and her local island knowledge was a great benefit for us and her willingness to listen, communicate to her clients will only benefit you. Debra went far and beyond her duties as an agent. Thank you! She has made a lifelong customer out of us! "
N. Mason
"Debra and Maryellen Foster are two wonderful women and total professionals. They listen carefully to our needs, are very friendly, and know the San Juan Islands very well. I would highly recommend them."